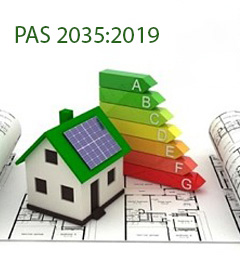 What is PAS 2035?
PAS 2035 is the over-arching document in the retrofit standards framework, which has been introduced following the recommendations of the each home counts review.
The standard drives the 'whole house approach' including the 'fabric first' methodology. It defines the qualifications and responsibilities of individual retrofit roles and respective activities required prior and post EEM installation.  It also includes a risk assessment process that builds incrementally robust requirements depending on what requirement path (A, B, or C) the retrofit project is assessed to fall within.
It is not possible to be certified to PAS 2035:2019 in the way that it is with PAS:2030. In the case of PAS 2035:2019, TrustMark will deliver the compliance monitoring function rather than the certification bodies. TrustMark Registered Businesses carrying out work within its scope are required to be compliant with its requirements; subject to the transition arrangements outlined below.
PAS 2035 is inextricably linked to PAS 2030:2019, which is the new industry specification to replace PAS 2030:2017 and is the standard to which all energy efficiency installers must be certificated and compliant.
The standards framework has been revised in response to industry learning on good practice and the recommendations of the Each Home Counts review. As such the new specifications PAS 2035:2019 and PAS 2030:2019 came into effect from 30th June 2019.

TrustMark Associated documents: TrustMark Framework v2, Code of Conduct & Customer Charter
Retrofit Assessor Customer Survey feedback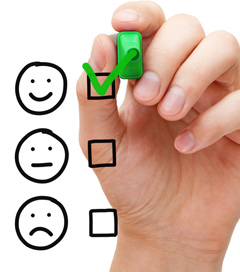 Please use this form to provide feedback on your experience of a Retrofit Assessment and the service provided by a Retrofit Assessor
Retrofit Assesor Customer Survey