Retrofit Coordinator Scheme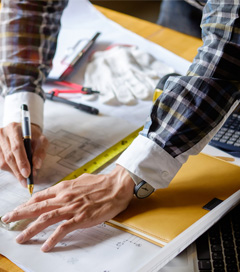 Sterling Accreditation have applied to be appoved by TrustMark to deliver a Retrofit Coordinator Scheme; this will be overseen by the Government Endorsed Quality Scheme.
A Retrofit Coordinator is an individual who project manages a retrofit project on a dwelling and in doing so oversees its assessment, the identification and specification and evaluation of energy measures for installation and their subsequent monitoring and evaluation. For any PAS 2035 project, whether or not that results in the installation of a measure, the Retrofit Coordinator will be personally responsible for the Risk Assessment and creation of a Medium-Term Improvement Plan.
Sterling Accreditation, working closely with TrustMark, will deliver the new TrustMark Retrofit Coordinator scheme in accordance with the new industry recognised standard. Becoming a Retrofit Coordinator through Sterling Accreditation will mean that you are fully qualified to work on retrofit projects and use the TrustMark quality mark of approval.
To become a Retrofit Coordinator you must have completed a Retrofit Coordinator Training Course. Courses available through The Retrofit Academy
Each approved Retrofit Coordinator will need to comply with the Scheme Retrofit Assessor/Coordinator Code of Conduct
Membership & Fees

Application Fee & First Year Membership
£250 + VAT
Apply online: Click Here